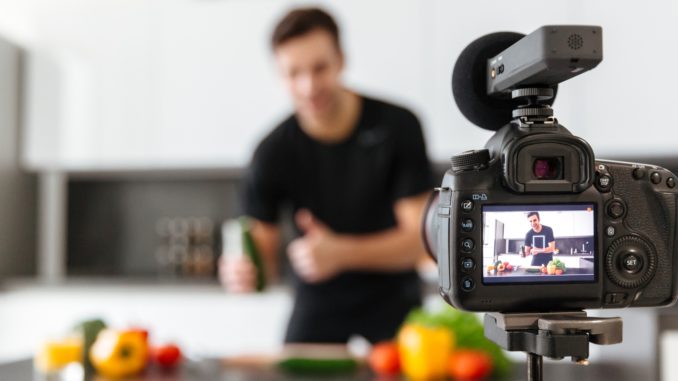 Youtube is changing. There is a transformation of video formats from complex to simple, vlogs and letsplays become the most popular.
Perhaps this happens for one reason. Once upon a time, YouTube was a place where people appreciated the content that is needed for a special audience. People liked to think about videos, evaluate good jokes, be surprised at the quality of processing and installation, and look at other complex things. Now video hosting turns into television, and viewers now love the massive format.
Vlog is simple videos about life, the video blogger comes up with a script in a minute, and makes jokes about it. What can be simpler than ordinary shooting and cutting out bad frames? However, even the simplest format is sometimes difficult to do in practice. That is why good vlogs are so few.
How to shoot something that will be interesting and relevant? How to joke so that the audience thought you were inventing this joke during the week? How to make high-quality video cutting? How to become the coolest vlogger?
Usually, all video bloggers at the very beginning of work need to determine the format. Vlogs of boys and girls of girls can vary greatly, but this is understandable. Vlogs can be different. However, you know that you don't even need professional equipment – an iPhone will help you to start. To be honest, with him you will not look stupid.
And now imagine that you are with a huge camera. But, if you have a normal amount of money, it's better to take a flip screen camera that allows you to record video from the first person (this is very important!), Record video in HD (often in 4K format), with a frequency of 60 frames per second – these are very popular requirements. If you have never encountered such cameras, then I recommend a review by Decisions.
If your life is not crazy, shooting vlogs is a great idea. You must be different from other people. For example, if you live in New York – that's great. Many people who live in small cities will be interested in living in a big city. If you live in a very interesting and unusual place – try shooting there.
You must be an active person. Go to different events and parties. You know that there are many free events in big cities, you have to start your journey from holidays outdoors. In the summer, most often, a lot of things happen that can be captured on camera.
Now we are approaching another important point. Each person can come to the annual event Tomorrow land, and shoot another concert. You need uniqueness. Your personality can be unique – if you are an expert at something, you can tell these things cool.
Maybe a unique appearance, about beautiful girls on YouTube knows a lot of guys. Perhaps your humor, funny videos everyone loves. Sometimes you need to add extra chips to each video you are shooting.
With editing, everything is usually simple – after filming a two-hour blog, you need to cut the blog to five minutes. Here it is necessary to remember the fact – jokes that seem funny to you can be unsuccessful and boring for others. Do not forget the content. Cut the coolest moments, the funniest jokes. At the same time, try not to lose the meaning, sometimes you need to make boring explanatory inserts.
But this does not guarantee you one hundred percent success. Of course, you need a promotion. Laying out a large number of videos in groups and spam are things that are better not to do. But, if there is a budget, you can make paid posts in groups.
Conclusion
To become a popular vlogger, you need to find your audience. Your audience is people who are interested in what you tell, what you show, what you talk about. To do this, just listen to yourself and find in yourself what others lack.
For a blog to become popular, just find a unique topic. And what could be more unique than yourself? We are unusual from fingerprints to hair ends: our thoughts, knowledge, skills are not repeated. Listen to yourself – what do you want to tell the world?
It is important how you give information, it is important how you make a high-quality and beautiful picture. It is very important for the viewer. Do not save time on the preparation and processing of the material. Often there is such a situation that an idea is not all that is needed. It is very important to love your subscribers and answer their questions while continuing the dialogue.