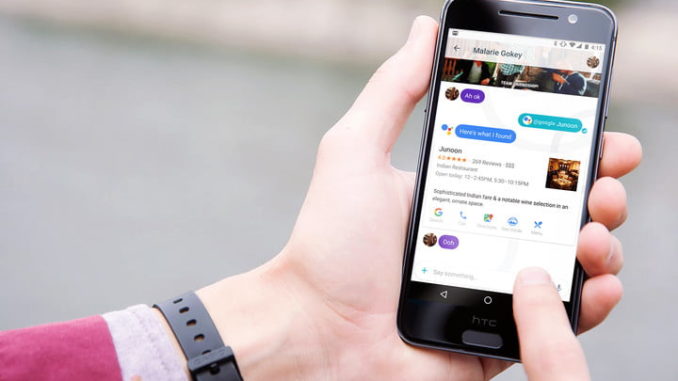 If you communicate with your loved ones, that is a good thing. You should never cut threads with your dear ones. Even if you cannot meet your family members, friends or neighbours in your day today life, that is okay. You can stay connected with them through chatting platforms.
If you are an android user, you can find myriad of chatting applications that would make it effortless for you to stay connected with your loved ones that too without any hassle or inconvenience. You can easily chant with your people and that too with added features and facilities. Have a look at some of the most popular apps below:
WhatsApp
It is an app that all of you might already know about. This application is an amazing platform to stay connected with your friends, family and everyone. You get proper safety and privacy in this app. you can send messages, pictures, videos, documents and contact details and documents. Of course, the size limit of a document that you send through this app is 16mb and that is okay. You can also set your profile picture and put new content on your status of this app that stays there for twenty-four hours. You can make audio and video calls too once you have this app installed in your system. There is a lot more to explore and experience in this platform once you install it and start using it.
Telegram
Indeed, it is another popular application that, somewhat got into background but people still use them in millions. The application is useful, there is proper safety of content that you share therein and most importantly you can send and share things limitlessly. It means whether you have a huge size video or a document, you can use this platform to send it to your contacts. Similarly, you can make calls too through this application. By spending a few pennies, you can make calls to landlines too using this app. there are proper themes, profile picture facility and myriad of other features that you would enjoy for sure.
Facebook Messenger
Many of you use Facebook platform, right? There is Facebook messenger app too that you can use to stay in touch with everyone. You can share messages, pictures, videos, graphics, documents and much more using this app. you can also make voice calls and video calls. In this way the app is an easy to use platform and absolutely qualitative. The quality of calls you make is pretty impressive. You would get connected to almost all the people who are there on your Facebook list. You can also add up people otherwise. In this way you can stay updated about what is happening in the lives of your loved ones by talking to them regularly.
Conclusion
Thus, just do 9apps install and you would get all these applications for free and without any inconvenience. The third-party play store gets you all the apps for free and in the best's quality. After all, it is about making the most of everything.