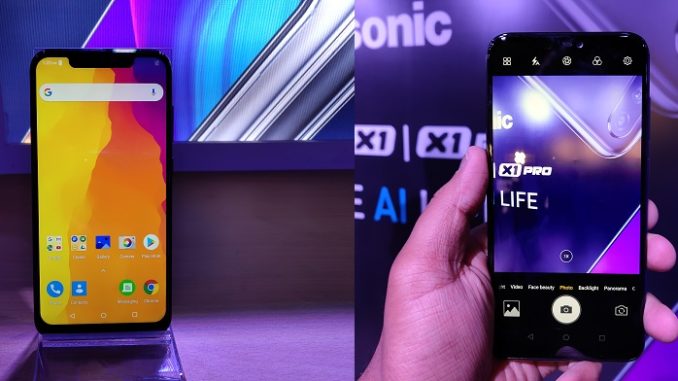 AI or Artificial Intelligence is soon becoming one of the most essential factors in a smartphone. So it's no surprise why many phones that are released recently have AI focused hardware and software incorporated. The Eluga X1 and Eluga X1 Pro belong to this new age category of smartphones that come with AI features which play a vital role in enhancing user experience to a great degree. Besides this, there are many more reasons why you should get your hands on these smartphones. Read on to know more about these features and specifications.
A long running battery life that is resilient and potent
The fact that there are quite a number of smartphones available in the market today is no surprise. Each comes with its own set of features and apps but more often than not, processing power and the apps that run in the background take up too much of your battery power. Before you know it, you are running for your charger again. The Eluga X1 and X1 Pro do not burden you with this hassle.
Both these devices are equipped with a 3000mAh big battery that comes with an all new battery consumption technology. This makes certain you obtain limitless power to run your various applications and tasks with ease. You can watch, work and play without having to worry about looking for a charger for a long time.
Flawless camera quality and an intelligent processor
Equipped with a dual 16MP+5MP AI powered rear camera and a 16MP front camera, both these smartphones capture every detail with stunning visual clarity and preciseness. Besides this, they come with AI powered camera modes such as live photos, AI beautification, bokeh mode and back light effect. Even the front camera comes with rich features such as group selfie, bokeh mode, facemoji and live photos. This ensures you obtain breathtakingly dynamic pictures that look professional in finish every time.
The Panasonic Eluga X1 and Eluga XI Pro comes with the latest MediaTek Helio P60 Octa Core Processor that provides users with a speed of 2.0GHz. This assures you of massive, uninterrupted processing power. You can so know for certain that your phone does not encounter sudden glitches and freezes.
A dynamic and aesthetic visual appearance
The smartphones come under the big view display phone category. The 15.7cm (6.18") FHD+ notch display that comes with a 19:9 aspect ratio is proof of this fact. This assures you of an impeccable bezel-less visual clarity and a vivid and pristine display that does not cause strain on your eyes in any way.
Other than a highly defined visual experience, the devices a smooth and responsive touch. Both these smartphones are crafted to perfection with their 7.85mm stainless steel body. It also comes with two bold colors that is silver and dark grey. This ensures it blends in with your personal preferences as well as style and offers you a visual treat.
Fantastic internal storage and unlocking abilities
The Eluga X1 Pro comes with an internal storage of 128GB and a 64GB RAM. The Eluga X1, on the other hand, is equipped with an internal storage of 64GB and a 4GB RAM. Put together with AI Technology, both the devices offer you endless memory to offer storage for all your photos, videos and applications. With this you can bid goodbye to low running storage space and welcome multitasking wholeheartedly.
Safety is kept at top priority when it comes to both these devices. The unlocking abilities set up in these devices are a testimony to this fact. With AI Sense, the Infra-Red Face Unlock feature makes certain that the power to unlock your device lies only with you. This is possible, owing to the 256 facial dot recognition points used for unlocking. This makes certain you can unlock your phone anywhere as the phones examine your facial structure before offering you inside access.
Additional features that prove handy
The Eluga X1 and X1 Pro comes with that latest Android Oreo 8.1. This ensures your device is up-to-date with the latest and runs seamlessly without any glitches. The Eluga X1 Pro also supports rapid wireless charging. So you do not have to worry about roaming around with your charger and its entangling and annoying strings.
To further simplify your life and make routine activities easier, the devices come with a pre-installed app known as ARBO HUB. It is an AI super app that ensures daily usage patterns, maintaining a track record of everyday tasks and other everyday activities is a stress-free process.
Panasonic has definitely come as a savior with its Eluga X1 and Eluga X1 Pro. Its intuitive features, power packed performance, innovative design and premium feel all help to ensure you get the best phone for a good bargain. All said and done, these devices are definitely a winner and help to simplify life in a big way.